With the coronavirus outbreak spreading rapidly all over the world, the WHO (World Health Organization) has declared this disease a pandemic.
Coronavirus Pandemic is a kind of disease that has been spreading far and wide. Till now, this Novel COVID-19 disease has affected lakhs of people globally including in the UAE. This is basically a contagious disease which is caused by a family of viruses that eventually results in the impaired kidney, respiratory illnesses including pneumonia, lung functions, multi-organ failure, etc.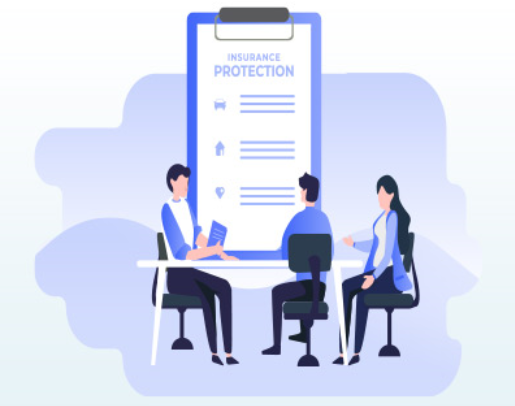 In such a worst situation where there are uncertainty and high health risks, opting for term insurance in the form of a protective cover is imperative. It assures the financial stability of your loved ones in your absence thereby ensuring you complete peace of mind.
What is Term Insurance Plan all about?
Term insurance is basically a type of life insurance that is availed for a specific period of time. It offers complete peace of mind by ensuring that your family i.e. dependents are financially secured & independent in your absence. As a policyholder, you pay a certain premium amount at fixed interval during the term of the policy to the insurance company and the beneficiary or nominee get the sum assured in the unforeseen demise of the policyholder. In short, the sole aim to purchase term life insurance is to offer life cover to the insured and financial security to his/her loved ones.
When compared to other life insurance policies, term insurance is the most affordable one that provides high life coverage. The main differentiating feature of this type of insurance policy is that it does not have a cash value which is why it is less expensive in comparison to other life insurance policies.
Is the Coronavirus Pandemic Covered Under Term Life Insurance?
Yes, indeed. There is no pandemic exclusion for term life insurance in the UAE. Meaning that, if you already have opted for a term plan and you continue to paying premium amount on time, your nominees will certainly receive a sum assured if in case you die due to Coronavirus diseases.
Can You Apply For Term Insurance During the Coronavirus Pandemic?
Yes. While this disease is spreading in all corners of the world, it will not affect your ability to opt for a term insurance plan. All those people who are in good condition can opt for a virtual application as some of the leading life insurance companies are offering in the UAE. With this online procedure, filing paperwork can easily be completed by sitting at the comfort of your home whether it is online, through fax, or over the phone. In this manner, you can opt for term insurance without zero interaction and by maintaining social distancing which has become a key to fight against Coronavirus Pandemic.
But please note that the insurer might delay your application if you have recently traveled to any destination with Level 3 or Level 4 that are warnings from the centers for Disease Control & Prevention (CDC). Some of the countries such as China, Iran, Italy, South Korea, etc were on the restricted list of CDC.
So, it is advised to ask your insurance company about the time frame before you opt for a term plan in the UAE. Your insurance provider might require you to be back in the UAE for some weeks or probably months before they issue you a term insurance policy in order to ensure that you have not affected the Corona Virus.
Similarly, if you contract the Coronavirus and then apply for a term plan, your insurance company might require you to fully recover before issuing you a term insurance policy.
Will The Premium for Term Insurance Increase because of Coronavirus Pandemic?
If you already have an active term plan then your future premium would not change.
But for future term insurance policies, insurance companies in the UAE might set premiums depending on a set of key factors including life expectancy. This pandemic might enhances the chances of morality so you might have to pay a much higher premium if you opted for a term insurance plan during the Coronavirus Pandemic.
However, there are various term insurance providers in the UAE that offer a term plan at an affordable premium even during this pandemic. So, you can compare the different term insurance plans online and then opt for the best one at an affordable premium.
Why Should You Buy Term Plan During a Coronavirus Pandemic?
We all can't deny the fact that it is one of the scariest situations we are facing now these days due to the Coronavirus Pandemic. We all are working from home, watching the news all the time, and stressing out that what will happen to our loved ones if in case you get contracted with the Coronavirus.
Being a sole breadwinner of your family, it is your responsibility to opt for an apt term insurance plan to secure the future wealth of your family members in your absence. By taking a term plan, you can live with peace of mind that your family member's financial health will not be affected in your absence due to this outbreak of Coronavirus.
The Bottom Line
As said earlier, the contagious Coronavirus Pandemic has spread to several parts of the world. With the outbreak of this global crisis disease, the entire world has been confronting unprecedented events. People are locked down in their homes and also significantly impacted business operations thus affecting the world economy.
In times of financially hurdles are likely to occur, having to deal with various financial issues can be a very daunting task for your family members in your absence. So, buy a term insurance plan by comparing different plans online in order to safeguard your loved ones financially in the unfortunate event of your sudden demise. Because if you were to die because of pandemic illnesses, your loved ones would still get the sum assured as a death benefit.