Dubai Islamic Bank Home Finance Murabaha Fixed Rate Commercial

Parameters

Details

Minimum Monthly Income

AED 10,000 (AED 12,000 for Expatriates)

Maximum Loan Amount

AED 50 million

Maximum Repayment Tenure

25 years

Flat Interest Rate

Starting from 6.99%

Minimum Down Payment

20% of the property value (25% for Expatriates)

Salary Transfer Required

No

Early Settlement of Loan

Available with a small fee
Owning a house and designing it as per your preference is one of the great joys of life. With Dubai Islamic Bank (DIB), you can now enjoy the experience of owning a house with the DIB home loan in UAE. The affordable profit rates, flexible repayment tenures, and high loan amounts of Dubai Islamic Bank home finance are some of the reasons making this one of the most preferred options in the UAE.
All these features are bettered if you opt for Dubai Islamic Bank Home Finance Murabaha Fixed Rate Commercial, which allows access to a home loan in UAE even if your property is under construction. To start planning the purchase of a home in the UAE, you can avail of this type of DIB home loan after finding the key facts about it first.
Murabaha is fundamentally a sales contract as per the Islamic structure of financing. The price of the goods/services and the margin of profit are fixed here. On the behalf of the customer, the bank closes the deal with the seller, with the customer repaying the bank in instalments.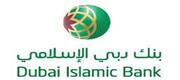 DIB Home Finance Murabaha Fixed Rate Commercial
Minimum Salary AED 10,000

Monthly Payment AED 11,620

Flat Rate 6.99%

Reducing Rate NA
No Salary Transfer
Islamic Finance
sharia Compliant
Features & Benefits of Dubai Islamic Bank Home Finance Murabaha Fixed Rate Commercial
Taking a home loan or a mortgage loan in UAE from Dubai Islamic Bank can offer you several benefits, with the most notable ones discussed below:
Minimum Down Payment - Pay less for an easy purchase! Dubai Islamic Bank offers high finance for your dream house to ensure that you will be able to secure a property at minimal payment. This aspect is accompanied by high financing amounts, which can go up to AED 50 million with this DIB home loan.
Available for Under-Construction Properties - Unlike several banks and providers in the UAE, a DIB home loan can also be obtained for properties that are being constructed.
Accessible Home Loan - To ensure the availability of its home loan in UAE to a majority of the population, Dubai Islamic Bank offers home loans with minimum salary requirements.
Exceptional Customer Service - Buying a home loan is a substantial financial step in your life, and you may require assistance at any of the steps involved. However, you will always find home loan experts from DIB available to assist you with your big move.
Documents Required for Dubai Islamic Bank Home Finance Murabaha Fixed Rate Commercial
While the bank may request additional relevant documents to verify key facts, keeping the following documents handy will help you complete the application process for a DIB home loan smoothly:
Bank statement for the past 6 months
Valid Passport
Relevant property papers
Salary certificate
Eligibility Criteria for Dubai Islamic Commercial Finance
In order to apply for a home loan in UAE with Dubai Islamic Bank, the applicants must meet the specific criteria set forth by the bank:
Minimum Monthly Salary Requirements

For UAE Nationals - AED 10,000
For Expatriates - AED 12,000

Minimum Age

21 years

Maximum Age

Generally 65 years

How to Apply for Dubai Islamic Bank Home Finance Murabaha Fixed Rate Commercial?
Both online and offline application forms are available if you wish to apply for this DIB mortgage loan. You can visit the official website of the Dubai Islamic Bank in the former case, or visit the nearest bank branch to apply offline. Irrespective of the mode selected, you should make sure that you have all the required documents with you at the time of application to avoid any complications.
You can also check out other plans for DIB home loan and buy them at Policybazar UAE. The following are the steps for the same –
Check out the 'home loans' section on policybazaar.ae
Fill out the form provided on the page with details like your name, contact number, email ID, and more
Once you submit the form, you will get to see quotes from different banks for different plans
Choose your preferred bank, like the Dubai Islamic Bank in this instance
Click on 'apply now' and submit any required details to complete the initial process
You will be guided by a Policybazaar UAE executive for further details and formalities regarding your application process.
Reasons to Choose Dubai Islamic Bank Home Finance Murabaha Fixed Rate Commercial
Several aspects make DIB home loan one of the best in the category in the UAE. Offering some of the most affordable home loans in UAE with high finance amounts and low-profit rates, Dubai Islamic Bank has taken a big stride in enhancing the UAE population's access to affordable home loans. With its Shariah-compliant services, DIB has become popular among customers seeking affordable financial services that also adhere to Islamic finance laws.
Disclaimer: While this plan is not available with us at present, you can check out the best home loan plans on our website. Head to the 'home loans' section and start exploring!