Dubai Islamic Bank Commercial Property Finance

Parameters

Details

Finance Amount

Up to AED 50 million

Minimum Salary Required Per Month

UAE Nationals: AED 10,000

Expats: AED 12,000

Salary Transfer

Not Required

Loan Term

Up to 25 years

Profit Rate

6.25% (Reducing)

Minimum Down Payment

UAE Nationals: 20%

Expats: 25%
Established in 1975, Dubai Islamic Bank offers Islamic solutions to its customers and endeavours to make banking services simple yet efficient for all. Notably, with the bank aligning to global practices yet adhering to Islamic beliefs, DIB has become a renowned name across the world in terms of Sharia-compliant products like a home loan in UAE and more.
If you are looking for affordable finance options for buying commercial property in the UAE, Dubai Islamic Bank may be among the best solutions due to its wide range of options for commercial loans as well as home loans. Read on to find out all about Dubai Islamic Bank Al Islami Home Finance Commercial Property Finance and DIB home loan in general.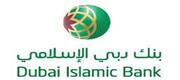 DIB Home Finance Murabaha Fixed Rate Commercial
Minimum Salary AED 10,000

Monthly Payment AED 8,676

Flat Rate NA

Reducing Rate 6.25%
No Salary Transfer
Islamic Finance
sharia Compliant
Features & Benefits of Dubai Islamic Bank Commercial Property Finance
DIB Commercial Property Finance provides various benefits and features to loan seekers, with the major ones discussed below:
A good Loan-to-Value (L-T-V) ratio - Al Islamic home loan in UAE from DIB offers a high L-T-V ratio of up to 80 per cent. Simply put, you would only have to pay 20 per cent of the monetary value of the house at the time of the purchase. The remaining 80 percent of the amount will be handled by the bank in this case.
Ease of Repayment - One of the remarkable features of Dubai Islamic Bank is the flexibility concerning tenures with its home loan in UAE. Moreover, with the maximum permissible tenure for loan repayment going up to 25 years, you can enjoy low monthly installments (albeit at high interest/profit amounts).
Shariah-Compliant - Dubai Islamic Bank is distinguished for offering mortgage loans and commercial property finance, all in accordance with the Islamic Shariah principles. Consequently, you can now get home loans in UAE without compromising your Islamic beliefs.
Instant Quote - You can get to know your eligibility for commercial loans and home loans with DIB instantly. All you have to do is visit their website or contact their customer service.
Note: You can obtain the quotes for top home loan plans in the country with Policybazaar UAE.
Documents Required for DIB Al Islami Home Finance Commercial Property Finance
The documents generally asked for when you apply for a DIB home loan are as follows:
Filled out and signed the application form
Copy of trade licence
Bank statement for the previous 6 to 12 months
Additional income verification
Copy of passport
Property documents
It should be kept in mind that some documents other than the ones mentioned here may be required when you apply for a DIB home loan in UAE.
Eligibility Criteria for Dubai Islamic Bank Al Islami Home Finance Commercial Property Finance
The major eligibility criteria that you will be required to fulfil if you wish to avail of a home loan in UAE from the Dubai Islamic Bank are:
Age

Minimum: 20/21 years

Maximum: 65 years

Minimum Monthly Salary Requirement

AED 10,000 (UAE Nationals)

AED 12,000 (Expats)
How to Apply for Dubai Islamic Bank Home Finance Commercial Property Finance?
Applying for Dubai Islamic Bank AI Islamic Home Finance Commercial Property Finance is fairly simple, as you can complete the process by visiting the official website of Dubai Islamic Bank and checking for a commercial property finance loan. Another option for you is to visit the nearest Dubai Islamic Bank branch and submit the application form for the same.
Irrespective of your selected application mode, you can initiate the process to apply for a DIB home loan in UAE by obtaining a form from the website or an executive at a branch of the bank. Fill it out, attach (or upload) the required documents, and submit them for processing. Whether you went online or offline, the next step will be a bank executive contacting you for further procedures.
Reasons to Choose Dubai Islamic Bank Al Islami Home Finance Commercial Property Finance
Dubai Islamic Bank can be an exquisite choice when it comes to Islamic home loans in UAE. With features like affordable profit rates, easy application process, large home finance amounts, minimum salary and document requirements, and more, the bank is able to provide high-quality financial services without draining the finances of the user. And that's not all, as the bank's support staff is readily available for help at all the steps of your home loan venture.

Disclaimer: Please note that this plan is not available to us at present. However, you can view and compare the other top home loan plans on policybazaar.ae. Continue scrolling on our site and visit the 'Home Loans' category to start your journey.
FAQ's