While purchasing your home is a significant life event, the high costs involved may bring financial difficulties to you. An oft-faced problem, albeit a less-discussed one, is the collection of funds for the final payment before you move into the purchased property. This is where DIB Home Loan products come in handy, with their plans providing the requisite funds for a seamless house purchasing experience.
Dubai Islamic Bank can easily fund your final billing to the builder during property handover. With a DIB Mortgage loan, individuals can move into their house once their under-construction house is ready and the final payment is due. Similar is the case with Dubai Islamic Al Islami Home Financing, which provides various alternatives to fulfil your property requirements while adhering to Sharia laws.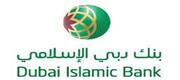 DIB Al Islami Home Finance Final Payment
Minimum Salary AED 10,000

Monthly Payment AAED 7,645

Flat Rate NA

Reducing Rate 3.49%
No Salary Transfer
Islamic Finance
sharia Compliant
Features & Benefits of Dubai Islamic Bank Al Islami Home Finance Final Payment
If you are looking for an affordable and flexible mortgage loan in UAE, one of the best options in the country would be DIB Home Loans due to the features and benefits offered as follows:
Affordable Interest - Dubai Islamic Bank offers some of the most affordable loan products in the UAE. With the reducing interest rates starting as low as 3.49% per annum, you can easily manage your overall loan cost with a DIB home loan. However, it should be kept in mind that the interest rate offered by the bank for your DIB home loan in UAE depends on your income, nationality, and several other factors.
Quick Approval - Applying for a Dubai Islamic Bank mortgage loan in UAE is a quick and straightforward process. From the initiation of the application to loan disbursement, you can expect a straightforward loan procedure as it involves only the submission of basic information like income and job status along with a few documents.
High Loan Amount - DIB Home Loan offers loan amounts up to AED 50,000,000, making sure that you do not have to settle for anything less while purchasing your home.
Long Loan Tenures - Dubai Islamic Bank Mortgage Loan offers the ideal home financing solutions to their customers with a maximum loan tenure of 25 years. While such a long tenure may bring significant interest amounts, it also ensures low monthly instalments with which customers can efficiently manage their financial portfolio.
Minimal Documentation - As mentioned earlier, the application process for a DIB home loan is quick, with minimal documentation being one of the major factors here. To apply for a mortgage loan in UAE with Dubai Islamic Bank, you will only need to submit some common documents regarding your identity and income for proof.
Zero Salary Transfer - Another welcome feature of DIB Home Loan products is that they don't need a salary transfer from the applicants, with the fulfilment of the eligibility criteria being the major requirement instead.
Dubai Islamic Bank Al Islami Home Finance Final Payment Interest Rates
The following table shows the DIB Mortgage Loan Interest Rates:
| Home Finance Plan | Per Annum Interest Rate |
| --- | --- |
| DIB Al Islami Home Finance Final Payment | Reducing rate starting from 3.49% |
Eligibility Criteria for DIB Al Islami Home Finance Final Payment
Remember the following eligibility requirements set by the DIB Bank before applying for a home loan in UAE:
Age Requirement

21 – 70 years for UAE Nationals
21 – 65 years for Expatriates

Residency

UAE Nationals and Expatriates

Down Payment

20% of the property's value for UAE Nationals
25% of the value of the property for Expatriates
Salary Requirements

Customer Residency

Minimum Salary Requirement

UAE Nationals

AED 10,000 AED per month

Expatriates

AED 12,000 AED per month
Top Reasons to Choose Dubai Islamic Bank Al Islami Home Finance Final Payment
Besides the eminent status of Dubai Islamic Bank in the UAE banking field, several other factors make the DIB mortgage loan a highly beneficial plan among all the top plans for a home loan in UAE. Given below are the major reasons to choose Dubai Islamic Bank Al Islami Home Finance Final Payment:
Competitive Interest Rates
25-year loan tenure
Large loan amounts ranging up to AED 50,000,000
Quick Approvals
Minimal Documentation