If you searching for an affordable home loan in UAE, the options provided by Dubai Islamic Bank can prove immensely valuable. The MRHE (Mohammed Bin Rashid Housing Establishment) and Dubai Islamic Bank have signed an agreement to help UAE residents meet their basic housing requirements. For customers, this partnership is beneficial as the bank can offer house financing via DIB home loan up to 100% of the property value at as well as competitive interest rates.
Al Islami Home Finance Mohammed Bin Rashid Housing Establishment offers a number of options to match the specific needs of individuals. It also offers refinancing options to customers already owning a house or having an ongoing home loan.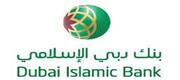 Al Islami Home Finance Mohammed Bin Rashid Housing Establishment (Ready Property)
Minimum Salary AED 10,000

Monthly Payment AAED 7,645

Flat Rate NA

Reducing Rate 3.75%
No Salary Transfer
Islamic Finance
sharia Compliant
Features & Benefits of DIB Al Islami Home Finance Mohammed Bin Rashid Housing Establishment (Ready Property)
DIB home loans are some of the best alternatives if you are seeking an affordable and customisable home loan in UAE. The following are the key aspects and benefits of DIB bank's mortgage services:
High Loan Amount - Recognising the high finance amounts involved in the purchase of property, this type of DIB home loan ensures access to amounts up to AED 2,000,000 to assist the clients in financing their properties. This ensures that you don't have to compromise your choice when you decide to acquire house property.
Competitive Rates of Interest - With the low-interest rates provided by a DIB mortgage loan, users can enjoy the high loan amount and other benefits of the loan at affordable rates. Depending on your qualifications, you can have an interest rate beginning at 3.99 per cent per year. With a home loan in UAE generally lasting for a decade or more, such low-interest rates can be immensely helpful in the long run.
Long Loan Tenures - Dubai Islamic Bank provides mortgage loan in UAE for terms as long as 25 years, which simplifies the repayment of the loan over a long duration in manageable monthly instalments. The only caveat here is that a longer tenure, while offering lower monthly instalments, can also incur a higher interest amount.
100% Financing - With Dubai Islamic Bank providing up to 100% financing for house purchases in this partnership, the requirement for a down payment is greatly minimised or eliminated.
Zero Salary Transfer - Another advantageous characteristic of DIB Mortgage Loan services is that no income transfer is required from candidates. As long as you meet the eligibility standards, you can have your loan application approved.
Minimal Documentation - To request a DIB home loan, you will be asked to handle simple paperwork by including proof of identification and earnings.
Interest Rates for Dubai Islamic Bank Al Islami Home Finance Mohammed Bin Rashid Housing Establishment (Ready Property)
The following table shows the DIB Mortgage Loan Interest Rates:
| Home Finance Plan | Rate of Interest |
| --- | --- |
| Dubai Islamic Bank Al Islami Home Finance Mohammed Bin Rashid Housing Establishment (Ready Property) | Starting from 3.99% per annum |
Eligibility Criteria for Dubai Islamic Bank Al Islami Home Finance Mohammed Bin Rashid Housing Establishment (Ready Property)
It is crucial to understand and fulfill the DIB Bank eligibility requirements before seeking a mortgage loan in UAE. The common eligibility conditions for this DIB home loan are:
| | |
| --- | --- |
| Age Requirement | 21 – 70 years |
| Residency | UAE Nationals |
| Down Payment | 0% of the property's value |
| Salary Requirements | AED 7,000 AED |
Top Reasons to Choose Dubai Islamic Bank Al Islami Home Finance Mohammed Bin Rashid Housing Establishment (Ready Property)
With its financial competence and a UAE-wide network, the Dubai Islamic Bank has satisfied the financial requirements of a vast number of customers across different regions and economic stratum. Here are the major reasons to opt for Dubai Islamic Bank Al Islami Home Finance Mohammed Bin Rashid Housing Establishment (Ready Property)
Low-interest rates starting from 3.99% per annum
Loan amounts ranging up to AED 2,000,000
Maximum 25-year loan tenure
100% Financing
Minimal Documentation