'Vibrant colors, cheerful ambiances, Jubilation, and euphoria!'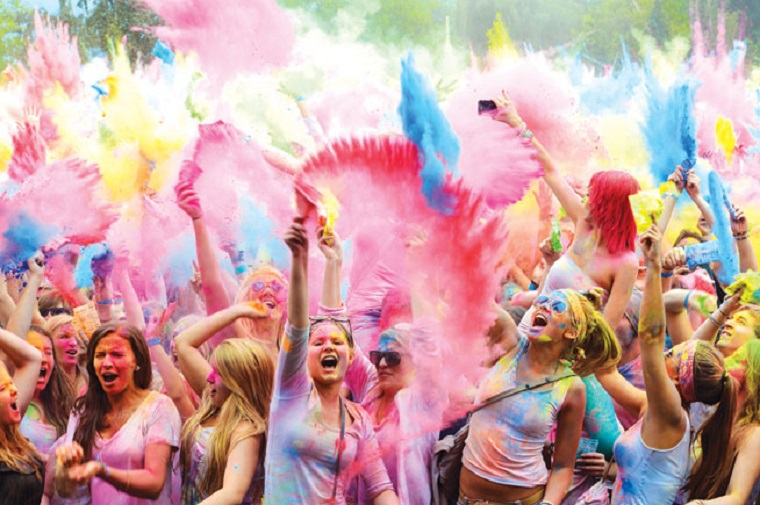 When I say this, what comes to your mind?
Of course, HOLI – the Festival of Colors!
Are you fond of this festival?
I'm sure, many of you would be. No matter you're in India or in the UAE.
Now, what if you're in the UAE? How can you celebrate Holi here?
Well, holi is a festival beyond all boundaries and barriers.
Moreover, not only Indians are excited about the festival, but people across the globe celebrate it with bonhomie and gusto. The widespread ecstasy and blissful festivity takes away all our worries and persuades us to be a part of this colorful celebration of life.
Holi 2020 is not cliche anymore, buck up, and get ready to dive into colorful madness with me.
Let's know a little about its history:
Antiquity of Holi
Holi is a massive celebration in India since times immemorial.
Why?
Here's the answer:
This spendthrift insanity of colors dates back to the confluence of two 'yugas' - Kaliyuga and Satyuga. Although there are numerous references in the Hindu mythology behind the significance of Holi, the most prominent is the story of Hiranyakashyap and his son Prahlad that symbolizes the victory of good over evil.
Ah! The crux of any festival is to take a break from the monotony of daily life by adding a pinch of joy and fun.
However, the real deal is to forget all the grudges and relish the fun of togetherness.
Won't you agree?
Now, when it comes to Holi, the major intention of celebrating the fest is to create harmony by bringing people together and spawning a feeling of brotherhood worldwide.
Want to behold everlasting memories while in the UAE?
Holi 2020 will be celebrated on 10th of March.
If you are planning to break away from the cliche Holi celebration, get ready to soak yourself in the stupor of elation with these handpicked places to celebrate Holi 2020 in Dubai.
JA The Resort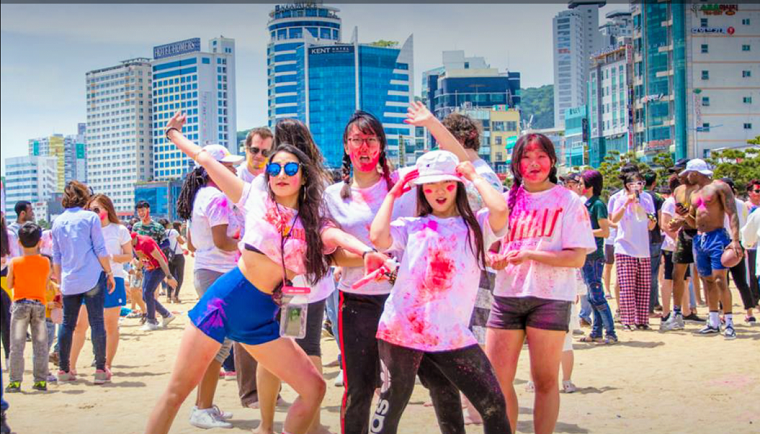 Looking forward to a sun-kissed holi on a beach with groovy Bollywood beats?
Here's the pick!
The JA resort is the perfect destination to escape from the hustles of cities and get grooving to the foot-trudging Bollywood beats. Some of the best Bollywood DJ's will be spinning ecstatic discs to make your feet move to the thumps of Bollywood mashups.
Wait! This is not it!
Apart from music, dance and fun you can enjoy a plethora of lip-smacking Indian delicacies for which your taste buds will definitely bless you.
The event will commence on March 13, 2020 from 10AM to 10PM. The best part is that if you show up with a group of friends all you have to pay is AED 200!
Isn't it great?
Meydan Golf Dubai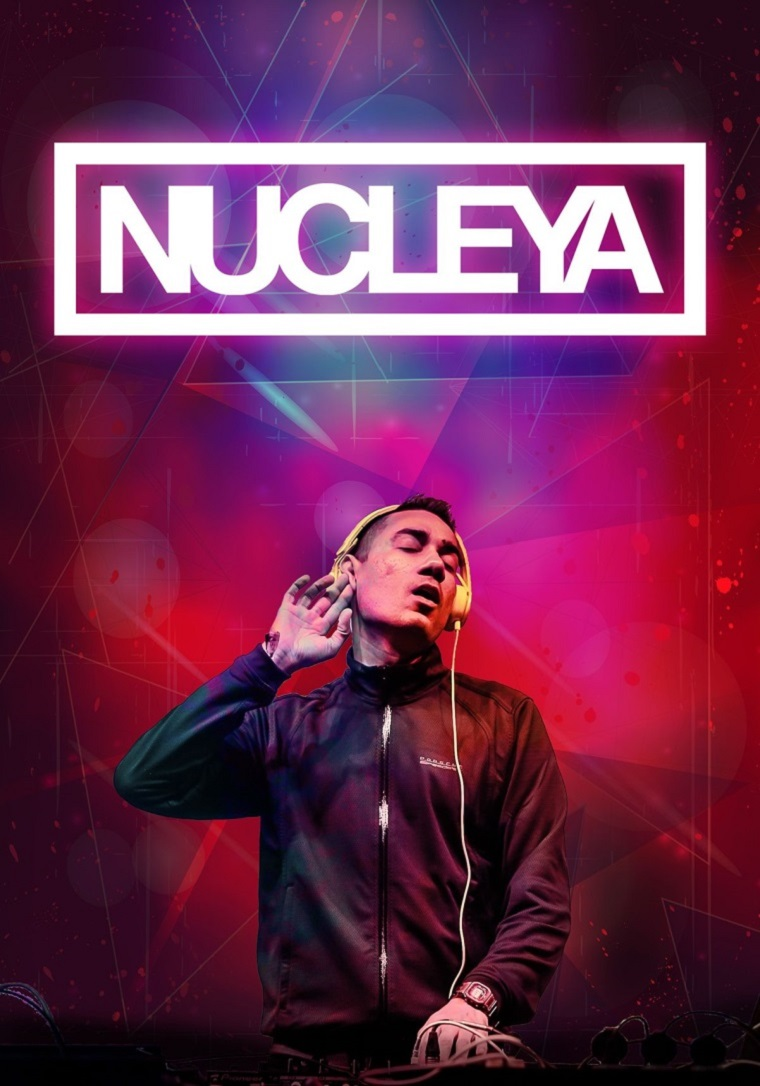 Eccentric about EDM, dance music, and fests?
Get ready to tap your feet!
Nucleya, the pioneer in the Indian EDM music scene will be blasting his inimitable exotic beats along with Kanika Kapoor. Both the artists will be performing at the Meydan Golf Dubai on Friday, March 13, 11 AM onwards.
Good news! You can even take your family along with you.
The event will be completely family-friendly, so you can spend some quality time with your loved ones in the midst of colorful lunacy. Moreover, the festival has a separate kid's arena to make sure your tiny tots also enjoy the event to the fullest.
Do you enjoy twirling on Nagada thumps, instead of groovy EDM beats?
Don't worry! The event holds a lot more than just EDM. There will be authentic Indian food so that you can energize yourself and get back to the dance floor to hop on desi beats.
Is the budget holding you back?
Don't worry.
The tickets for the event will cost you only AED 75.
Now here's the kicker!
Use your credit card to pay and avail additional discounts along with complimentary rewards and offers.
JA lake View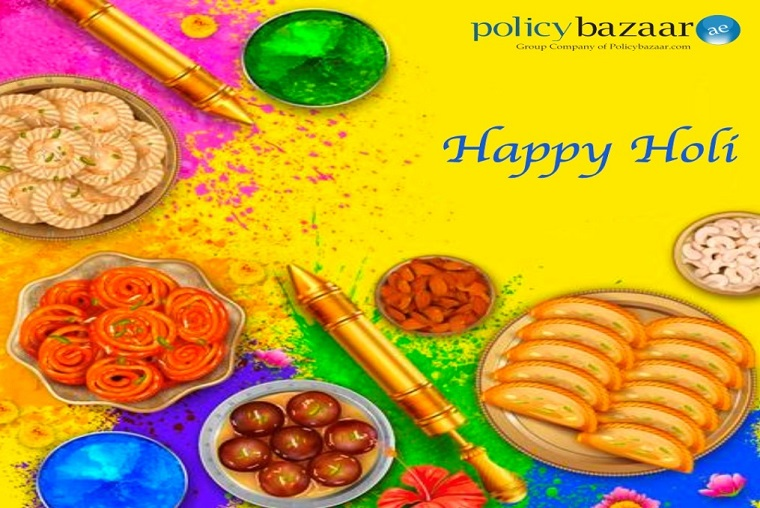 Do you prefer appreciating festivities peacefully with mouth-watering dishes?
Here's the deal!
Restaurant Kinara by Vikas Khanna at the JA Lake View will make you fall in love with their authentic and exquisite taste. The vivacious and colorful menu of lip-smacking Indian delicacies will replace the platter of colors this holi. You can visit the restaurant on 9th and 10th March to nosh in a colorful array of appetizing dishes.
The place has a colossal diversity for both vegetarians and non-vegetarians. And the cost per head is just AED 220.
Dukes the Palm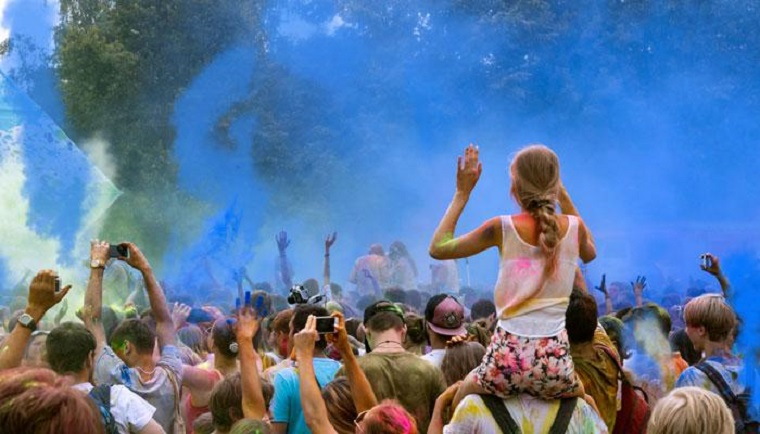 Want this holi to be 'over-the-top' filled with luxury and extravagance?
Here's the plan!
Dukes The Palm - a Royal Hideaway Hotel, will be hosting one of the most luxurious events on March 11. The lavish venue at the seashore will feature some of the finest DJ's, loads of food stalls, color splashes along with kids' arena to leave you completely awestruck.
The event will be celebrated on the Duke's beach with a huge variety of merriments to make holi 2020 the best holi of your life. Starting from 11AM, you can participate in the color splashing coupled with an astounding line up of DJ's playing spirited chart-topping tracks.
In case you might be asking yourself about the cost of this extravagance? Get ready for the surprise.
As a single person you'll have to pay AED 75, jump in as a couple and pay AED 125 and the best of all, join with a group of friends and all you have to do spend is AED 200.
If that's not enough to please you, we've got even more!
Use your credit card to pay for tickets and get extra concession combined with free holi gifts and different offers.
Ramada Hotel and Suites JBR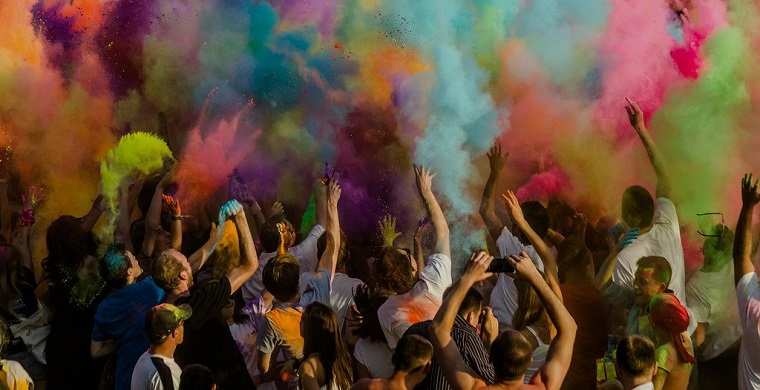 Infuse into colors and flavors of the Carnival brunch featuring an elegant assortment of South Asian cuisine and continental dishes.
Now if you're wondering what about colors, fun, entertainment?
Allow me to throw some light on the real deal here:
Apart from enchanting dishes, the affair will feature a special powder-throwing event to ensure you won't miss out all the holi amusement. The event will commence at Flavors Garden, Ramada Hotels and Suites, 1 PM onwards.
Hopping on the amount you'll end up spending on this event. Any guesses?
AED 599 or AED 999 or AED 1599?
Best of all you don't have to wreck your budget to enjoy this #Holi2020. The event is priced at AED 159 for one person, which is undoubtedly a grab away deal.
Wrapping it up
Holi is the festival of colors and is the synonym of love, affection, bliss, and passion not just for Indians but everyone trying to add colors to the monotony of daily lives.
In my own experience, sometimes it's better to take a break from conventional to explore and experiment. With a variety of events to choose at an extremely affordable price, we hope this holi adds color and exuberance to your life.
Happy Holi from Policybazaar!